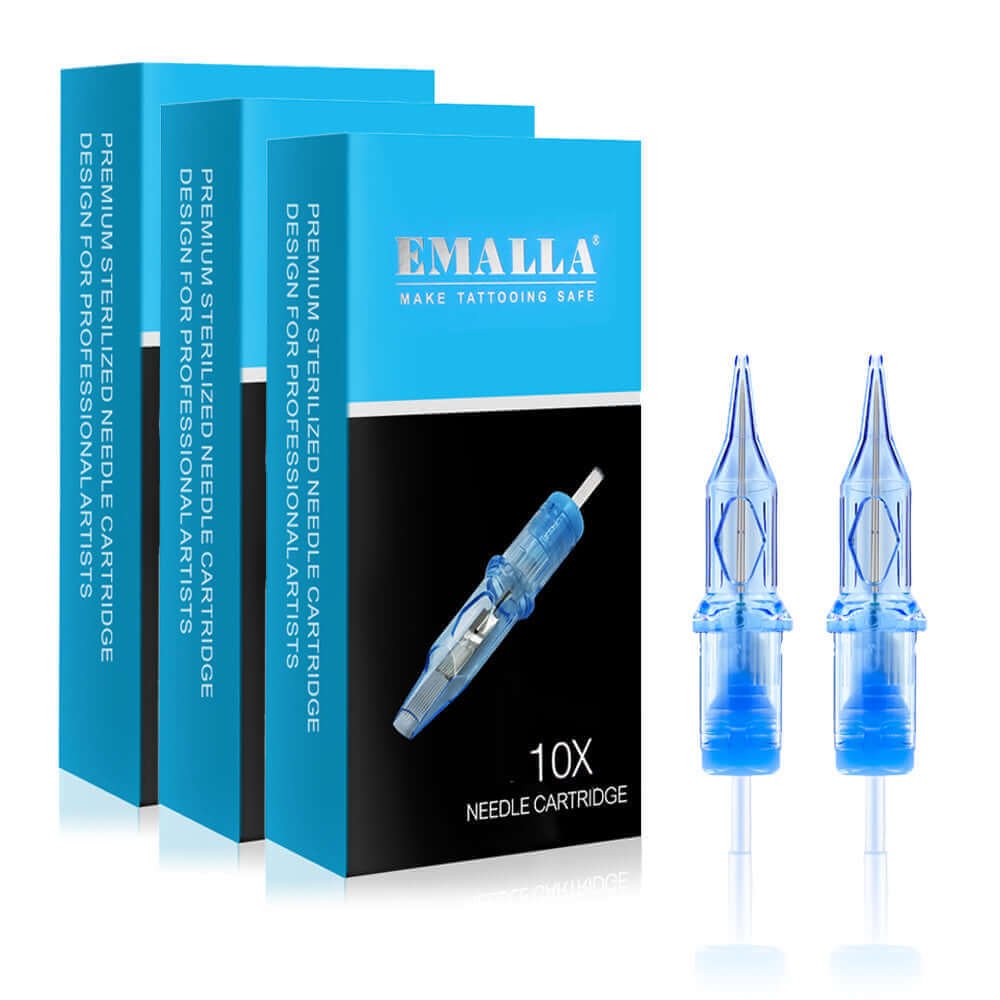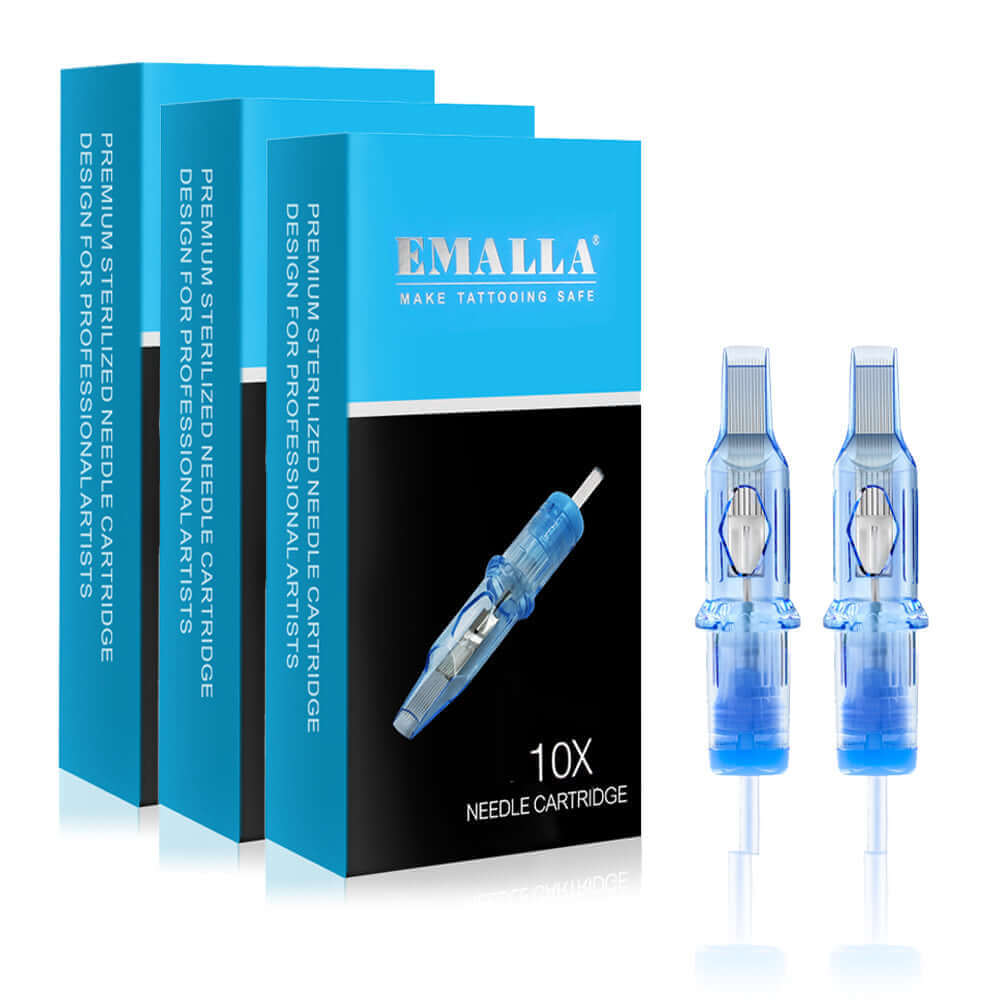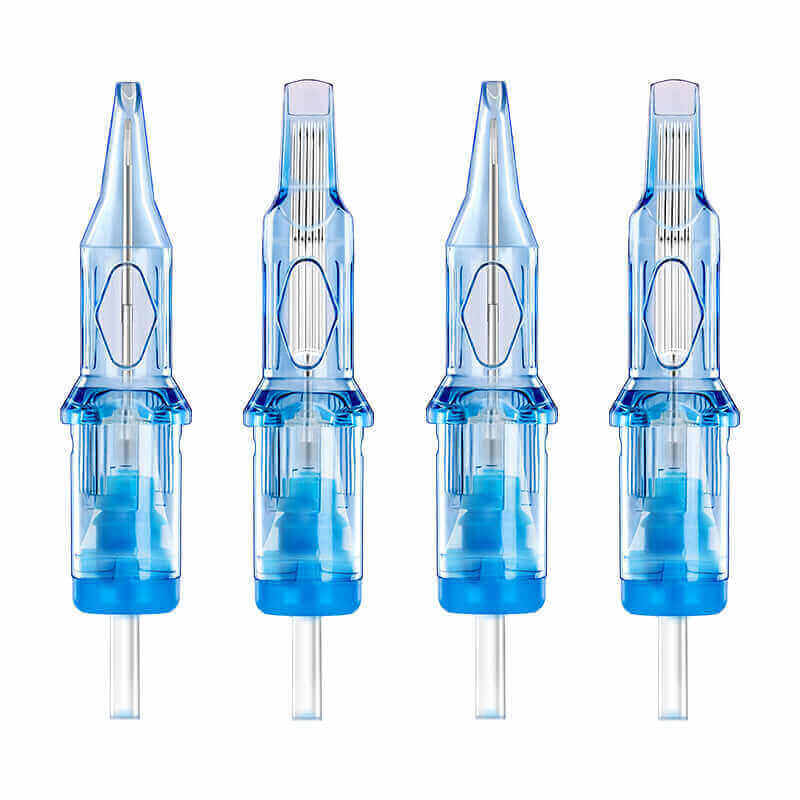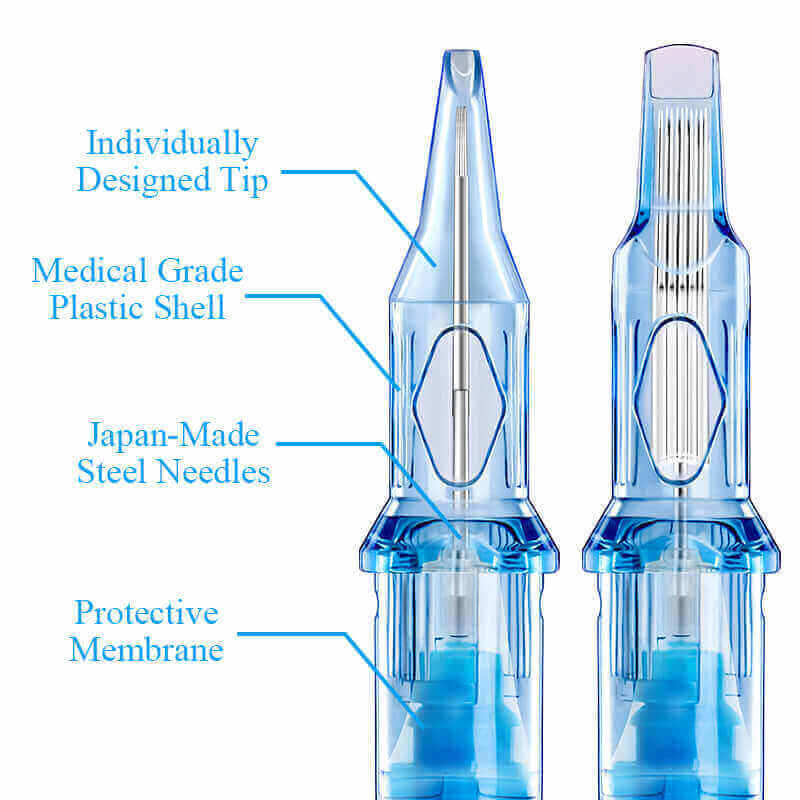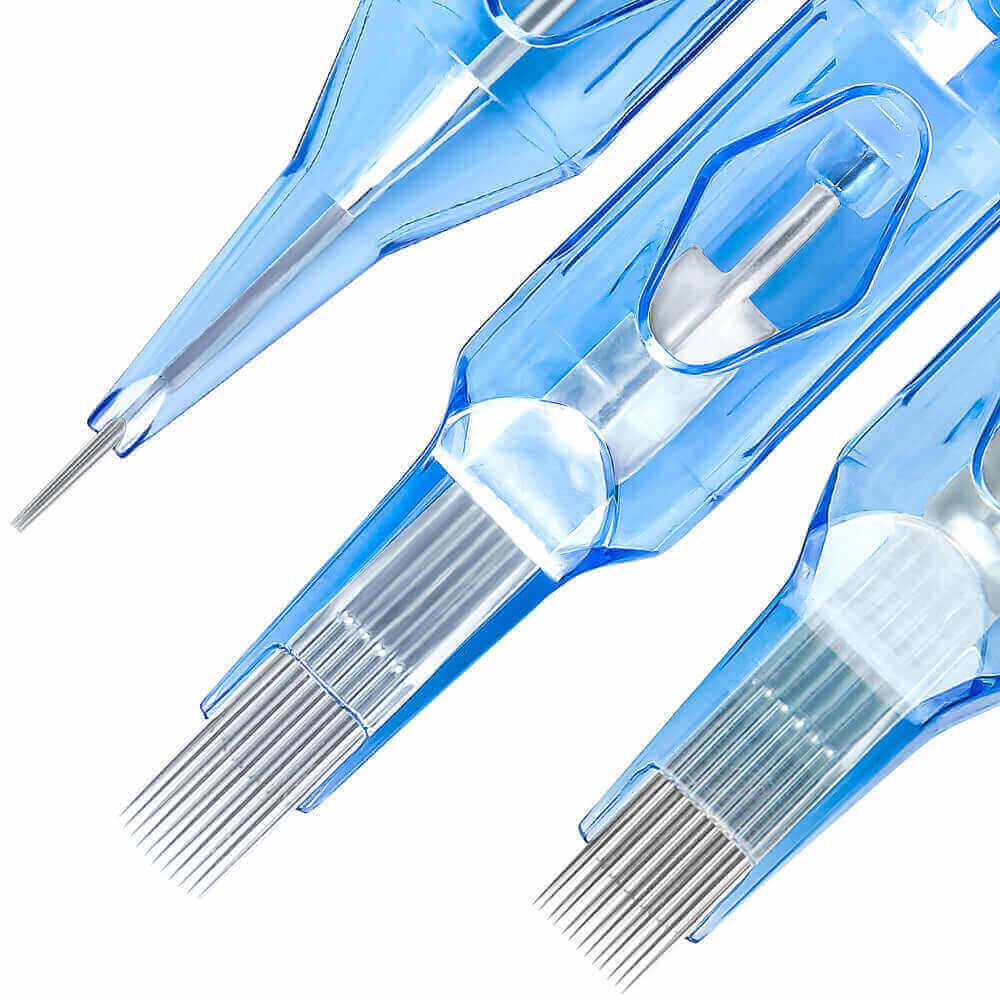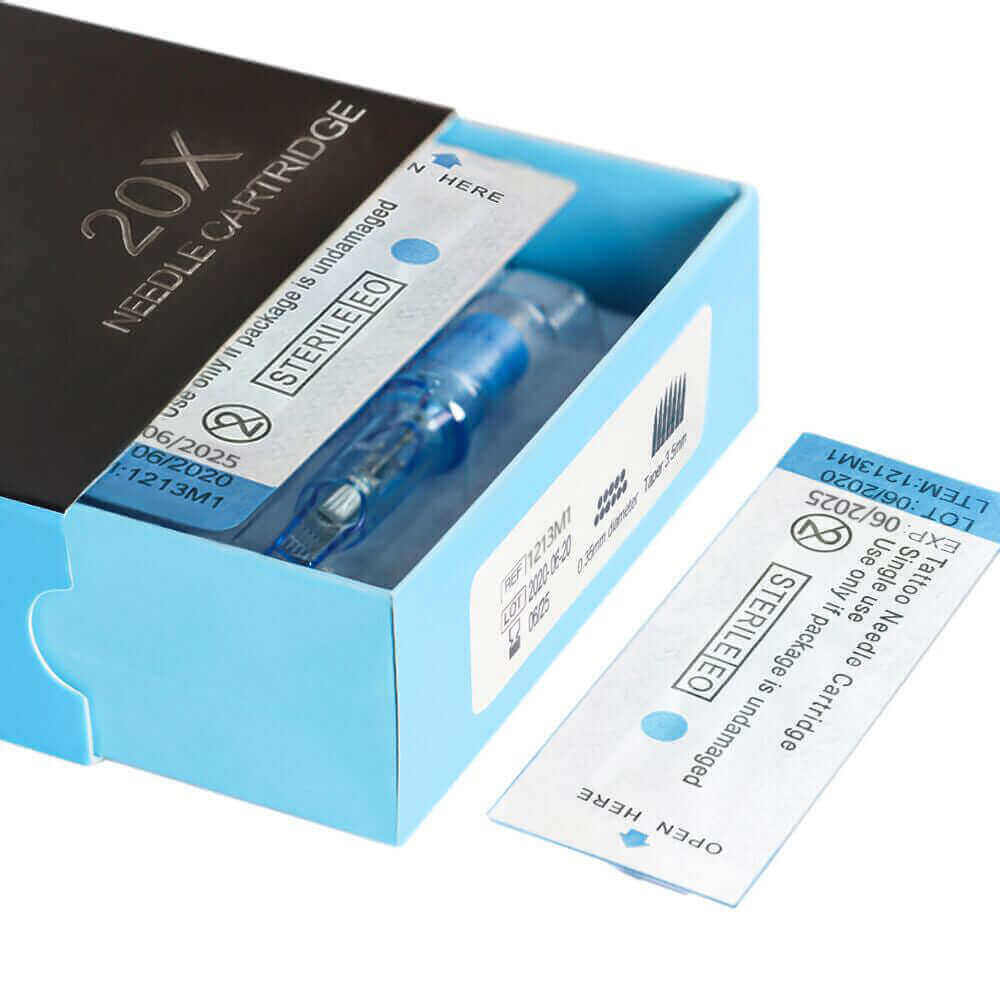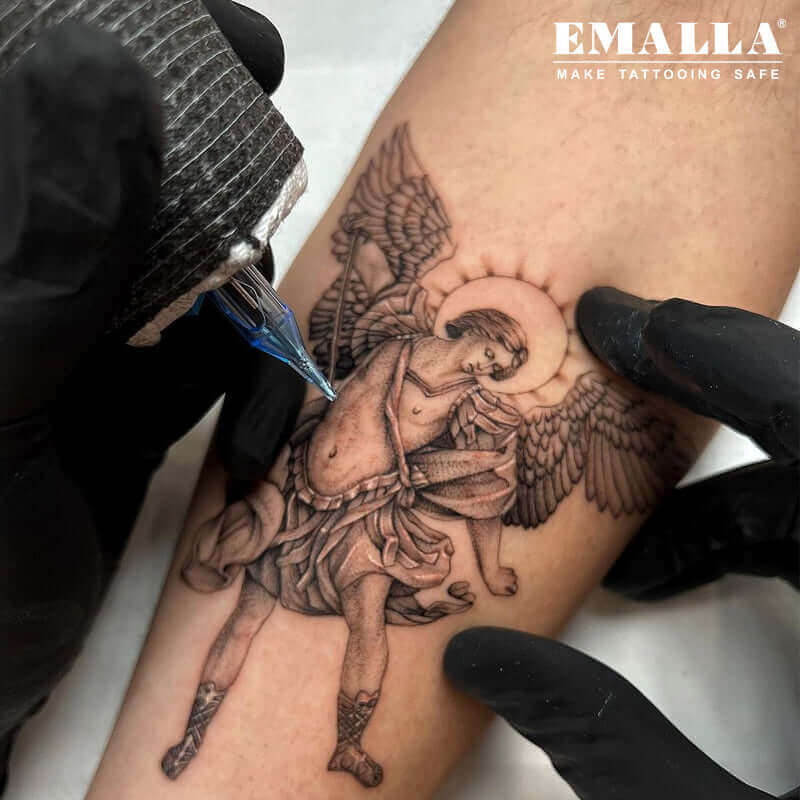 EMALLA ELIOT Tattoo Cartridge Needles Mixed Sizes(50pcs)
Shipping will be calculated at checkout. Order over $199 Enjoy free shipping
EMALLA® ELIOT Cartridge Needles - Make Tattooing safe  
√ SIZE 50PCS MIXED 1: 0603RLL 0803RLL 0805RLL 1003RLL 1005RLL
√ SIZE 50PCS MIXED 2: 1001RLL 1003RLL 1005RLL 1007RLL 1009RLL
√ SIZE 50PCS MIXED 3: 1007CML 1009CML 1011CML 1013CML 1015CML
(10pcs per box, 5 boxes in total)

√ NEEDLE MATERIAL: Emalla cartridge needles with high quality Imported Japanese Stainless Steel Needles, with sharp needle points and neatly arranged, Medical grade PC material shell, more safety than the PVC material.

√ MEMBRANE SYSTEM: Emalla cartridges with soft and strong flexibility, 4 Thickened Bars for more durable. Large ink storage capacity, smooth and uniform ink discharge. Without ink jetting, the round liner needle can tattoo longer line.

√ STABILITY SYSTEM: Square designed plastic bar fix cartridge needle stably, and make it more stable when you are lining The safety 3 layers membrane designed to prevent ink back flow can better protect your tattoo machine.

√ 100% STERILIZED: The shape of cartridge needle shell is designed according to artificial mechanics, convenient and cozy for the fingers when tattooing. EMALLA ELIOT CARTRIDGE NEEDLES are produced and assembled in the most hygienic condition 100% sterilized by E.O. Gas.
Package : 10pcs/box
Total : 5 boxes
Size 1 : 0603RLL 0803RLL 0805RLL 1003RLL 1005RLL
Size 2 : 1001RLL 1003RLL 1005RLL 1007RLL 1009RLL
Size 3 : 1007CML 1009CML 1011CML 1013CML 1015CML