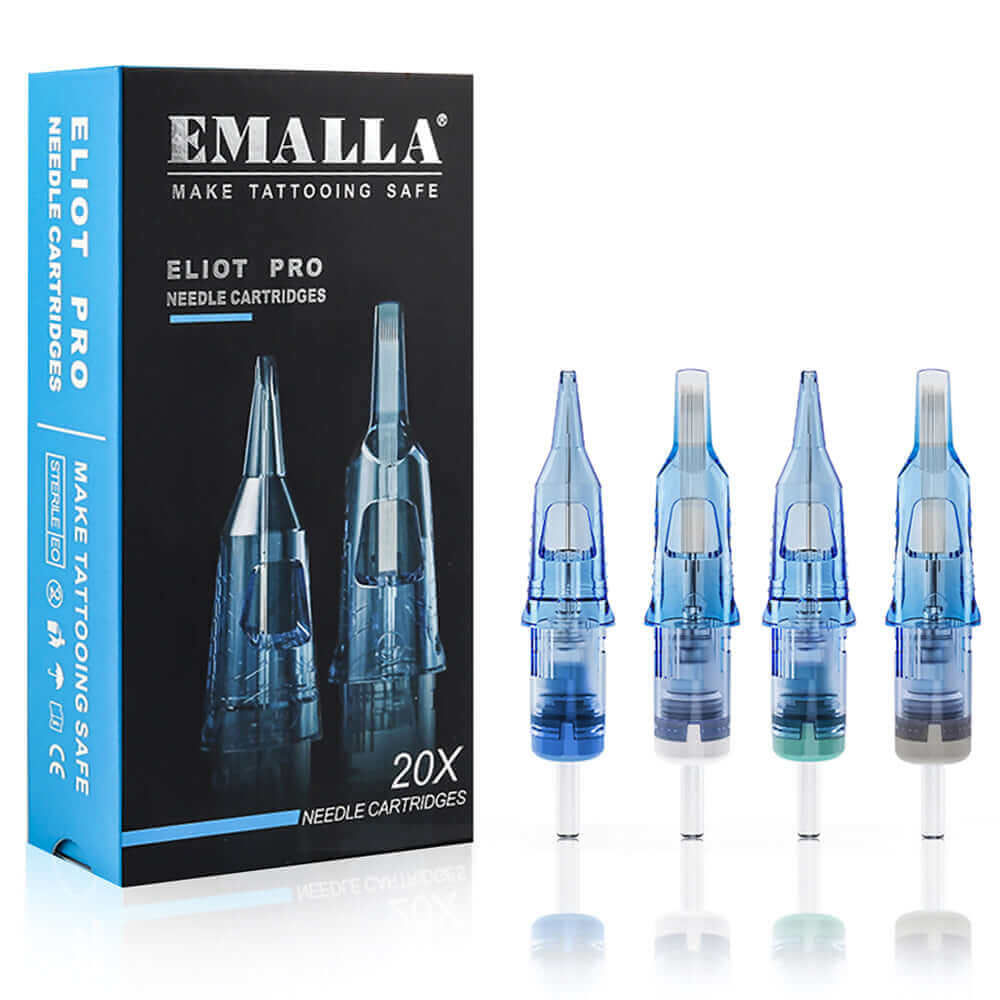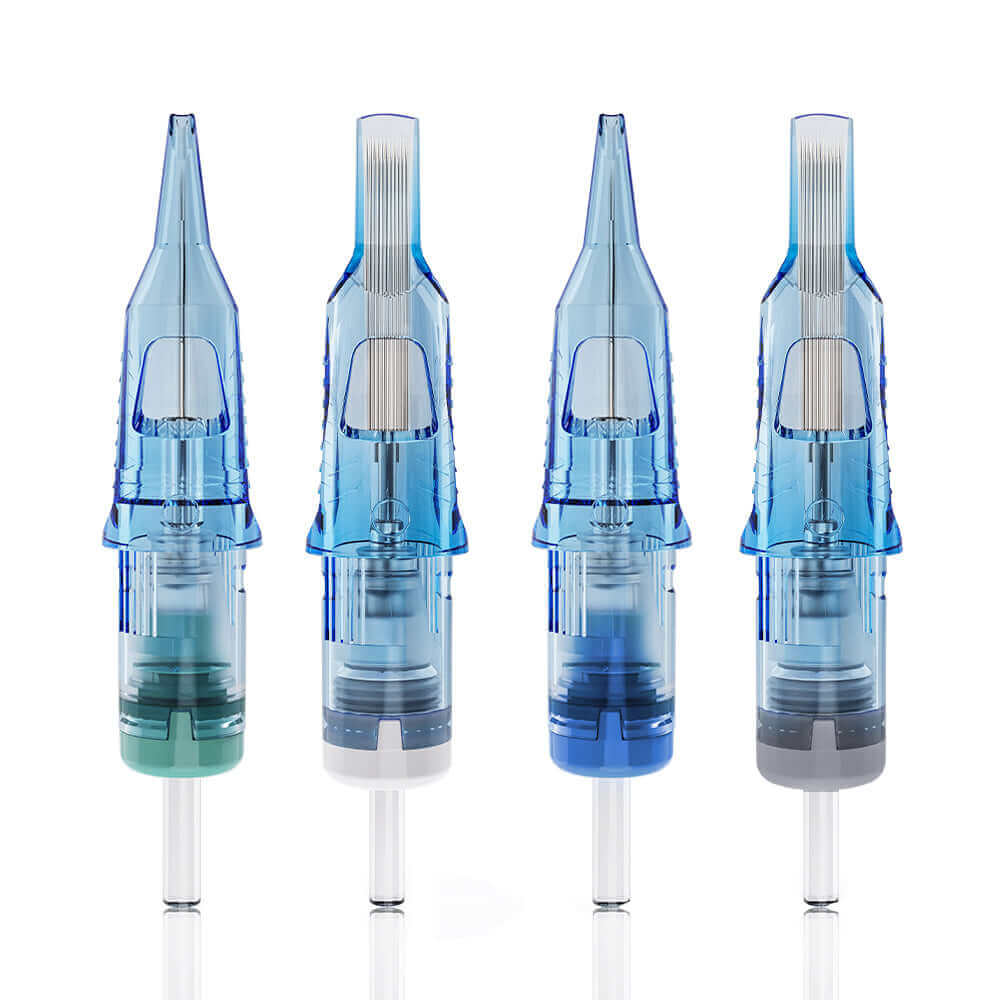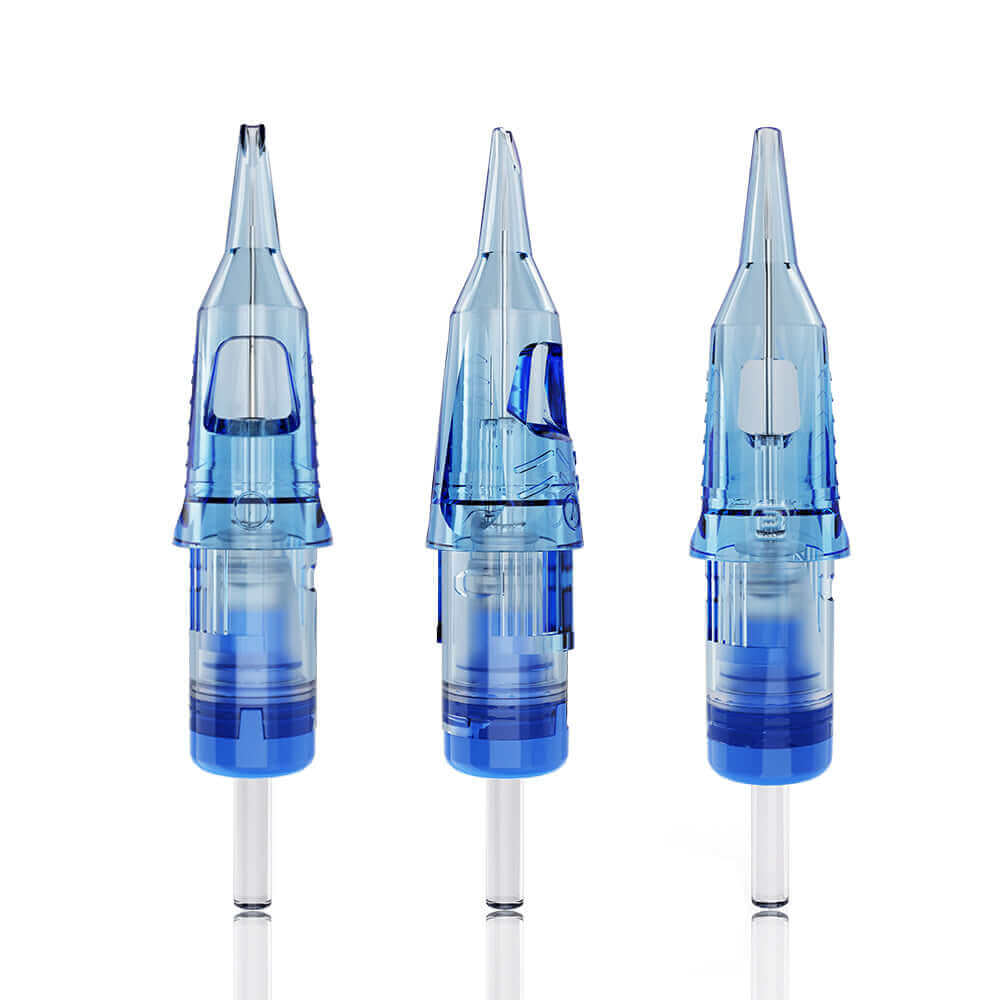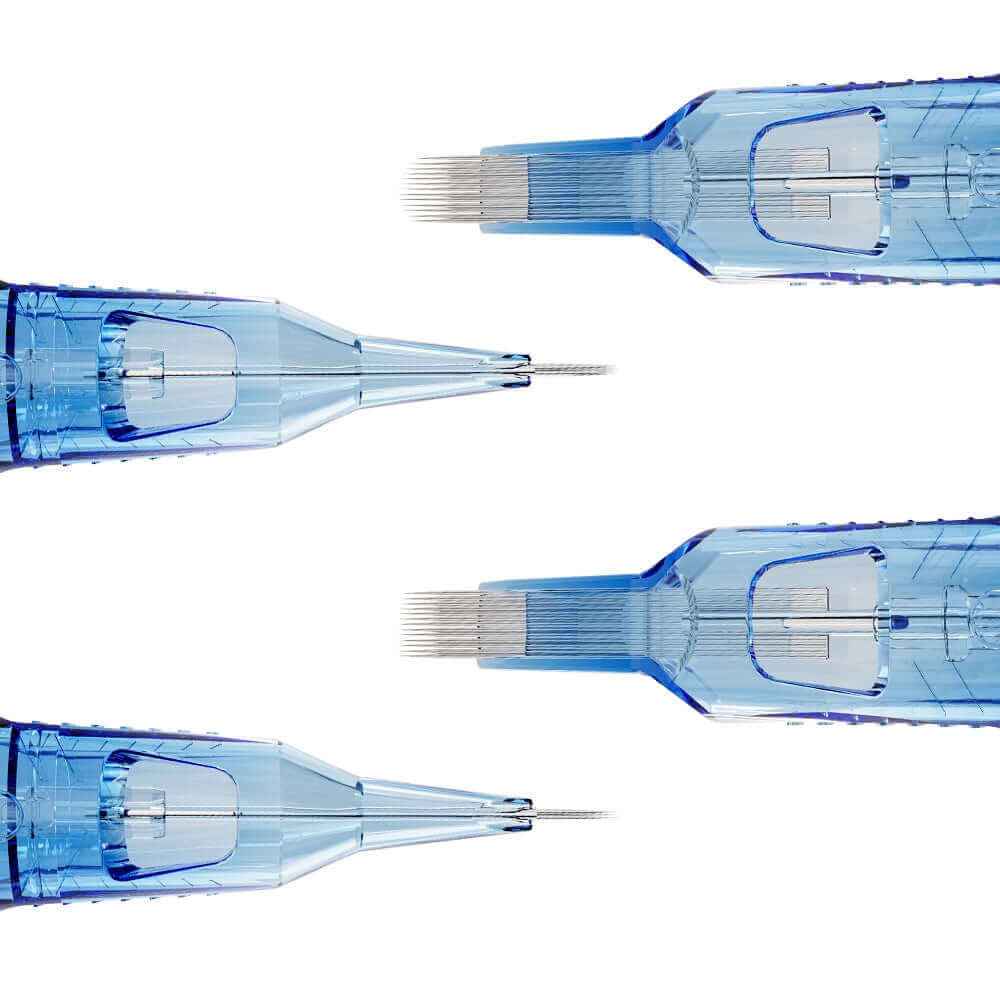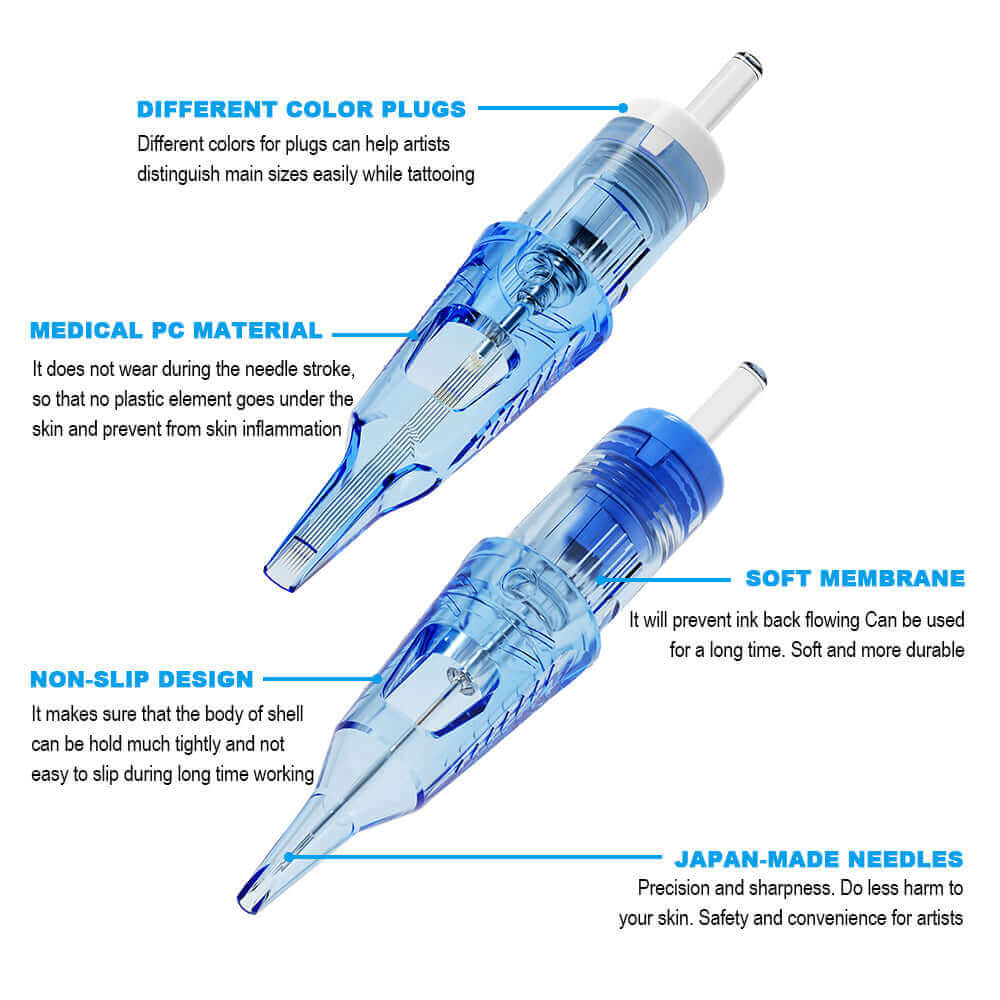 EMALLA ELIOT PRO Tattoo Cartridge Needles Curved Magnum (20pcs per box)
Shipping will be calculated at checkout. Order over $199 Enjoy free shipping
EMALLA® ELIOT PRO Cartridge Needles - Make Tattooing safe  
The EMALLA ELIOT PRO CARTRIDGE NEEDLES with Soft thickened membrane inside. Perfect tension performance while tattooing, better for lining and shading even tough fine line works that will bring all the professionl artists more surprise. The best choice for professional tattoo artists.

√ NEEDLE MATERIAL: High quality Imported Japanese medical grade stainless steel which are more sharp, smooth and without damaging skin, seldom fork, twice as durable as ordinary needles.

√ MEMBRANE SYSTEM: Enclosed 3 layers safety membrane prevents back of ink and bodily fluids, which is better to protect your tattoo machine.

√ STABILITY SYSTEM: Stabilizers are added inside the round liner and shader cartridges to reduce the shaking. Square designed plastic bar fix needles stably, and make the needle more stable when you are tattooing.

√ SHELL DESIGN: Non-slip design makes sure that the body of shell can be hold much tightly and not easy to slip during long time working. The proprietary vent hole is designed for better ink flow first of its kind.

√ COLOR DESIGN : Color caps for easy identification of the tattoo needle configuration, help you find the right tattoo cartridge quicker and work even faster.

√ 100% STERILIZED: Emalla Eliot Pro Cartridges productionand assembled in the most hygienic condition 100% sterilized by E.O. Gas.
EMALLA® ELIOT PRO Cartridge Needles - Make Tattooing safe

Specifications:
Needle Cut: Long Taper
Needle Diameter: 10(0.30mm), 12(0.35mm)
Cap Color: White
20pcs each box, Individually packed. Pre-sterilized. E.O. sterilized and packaged in blister pack.