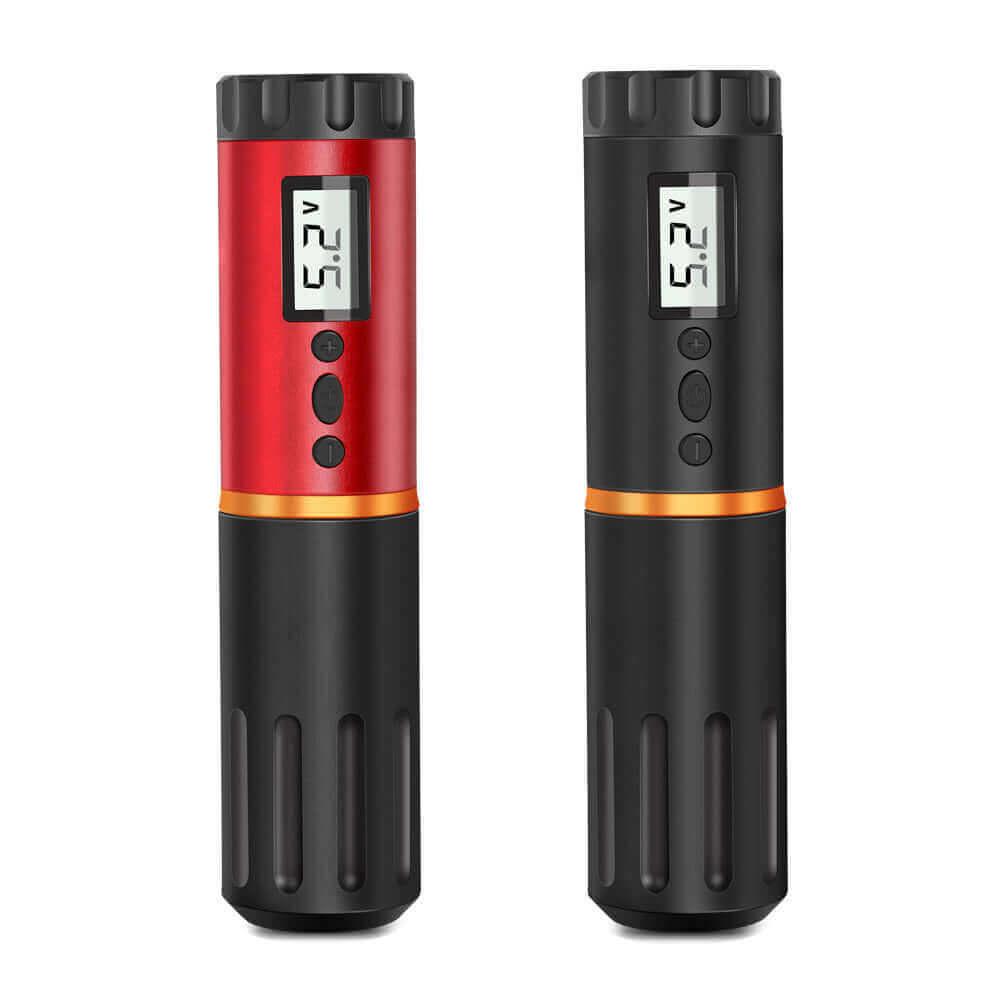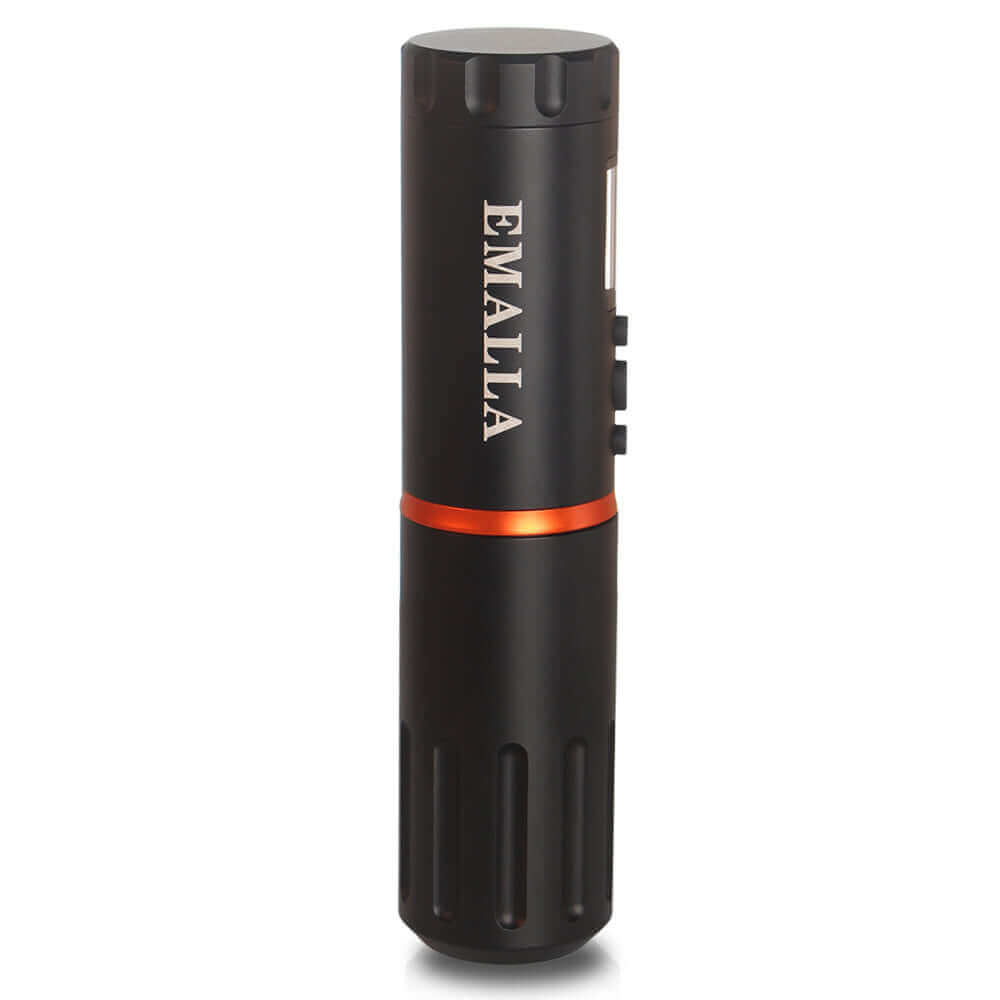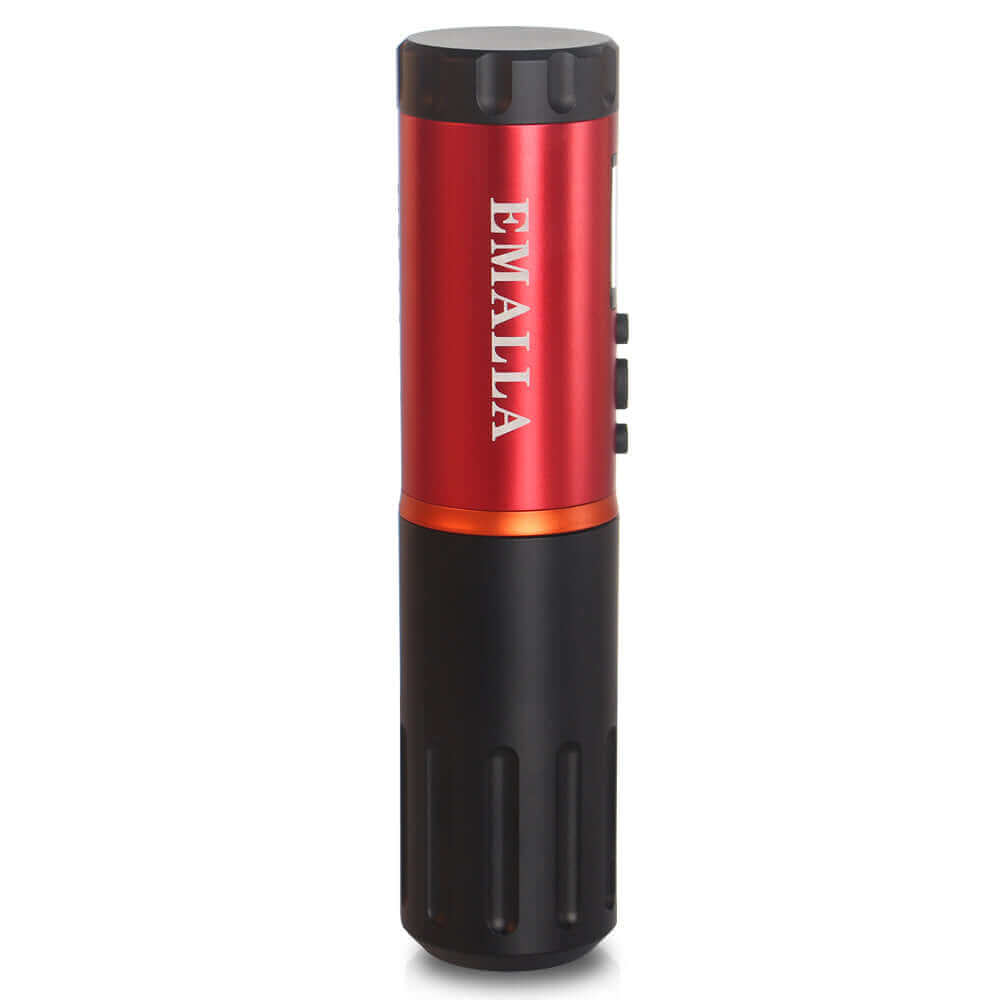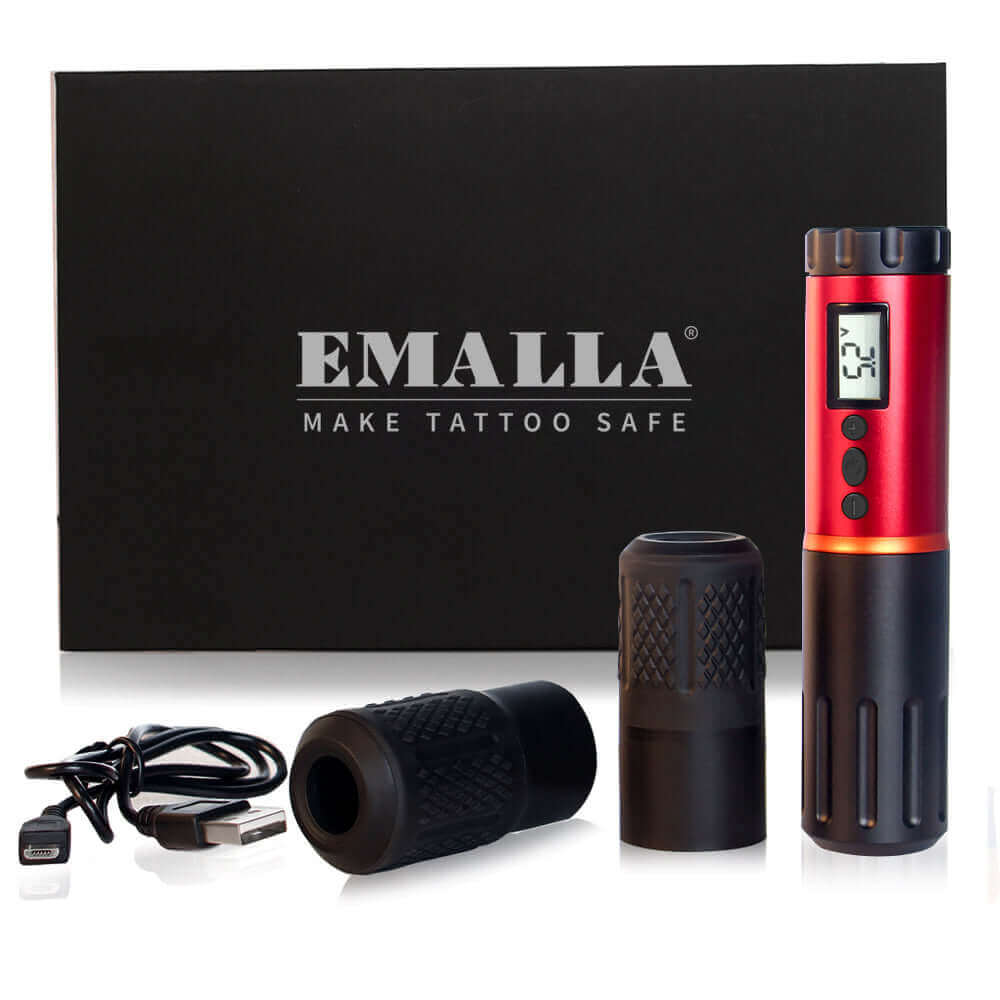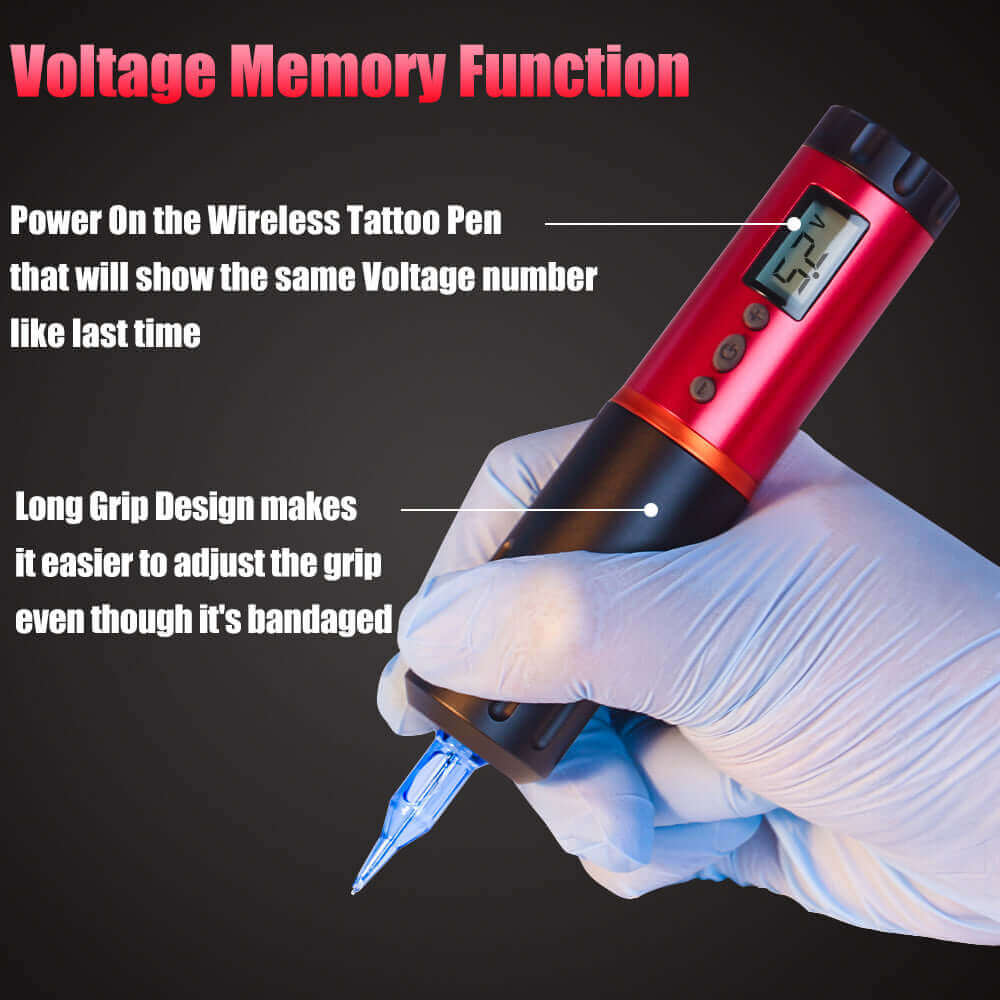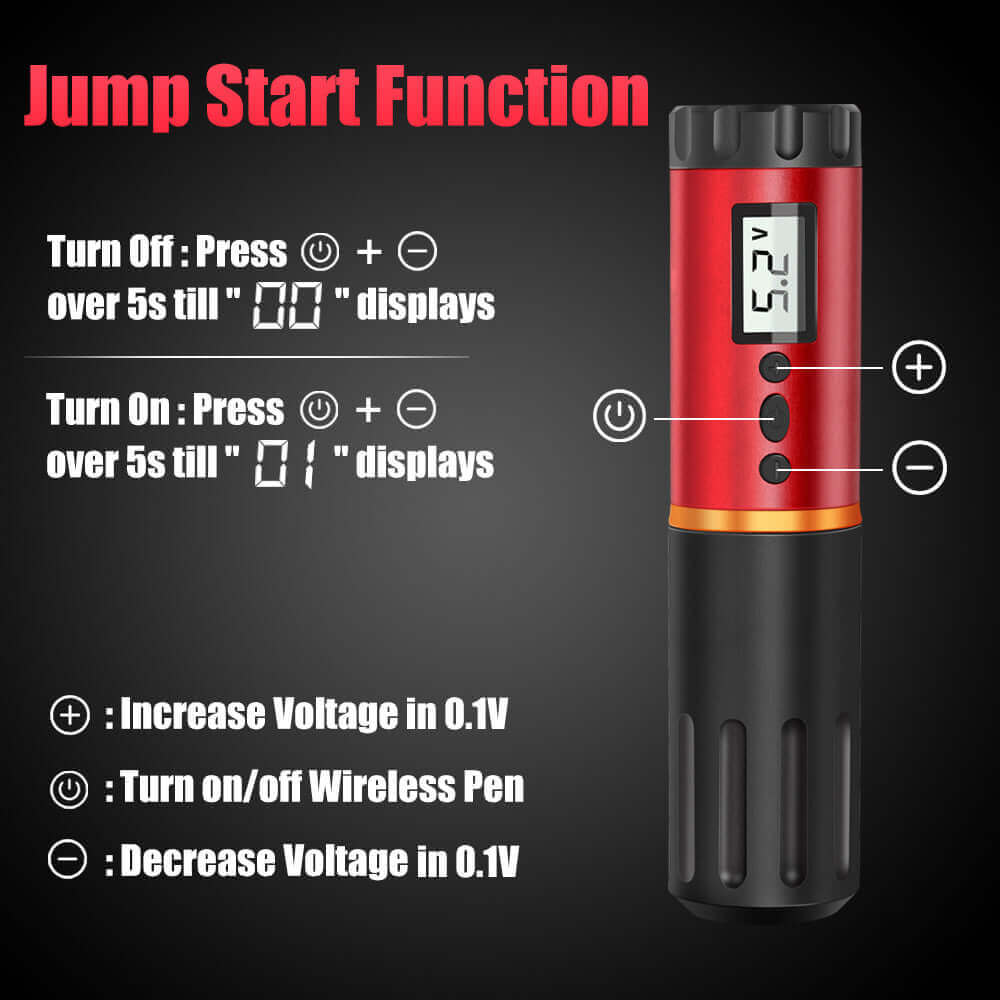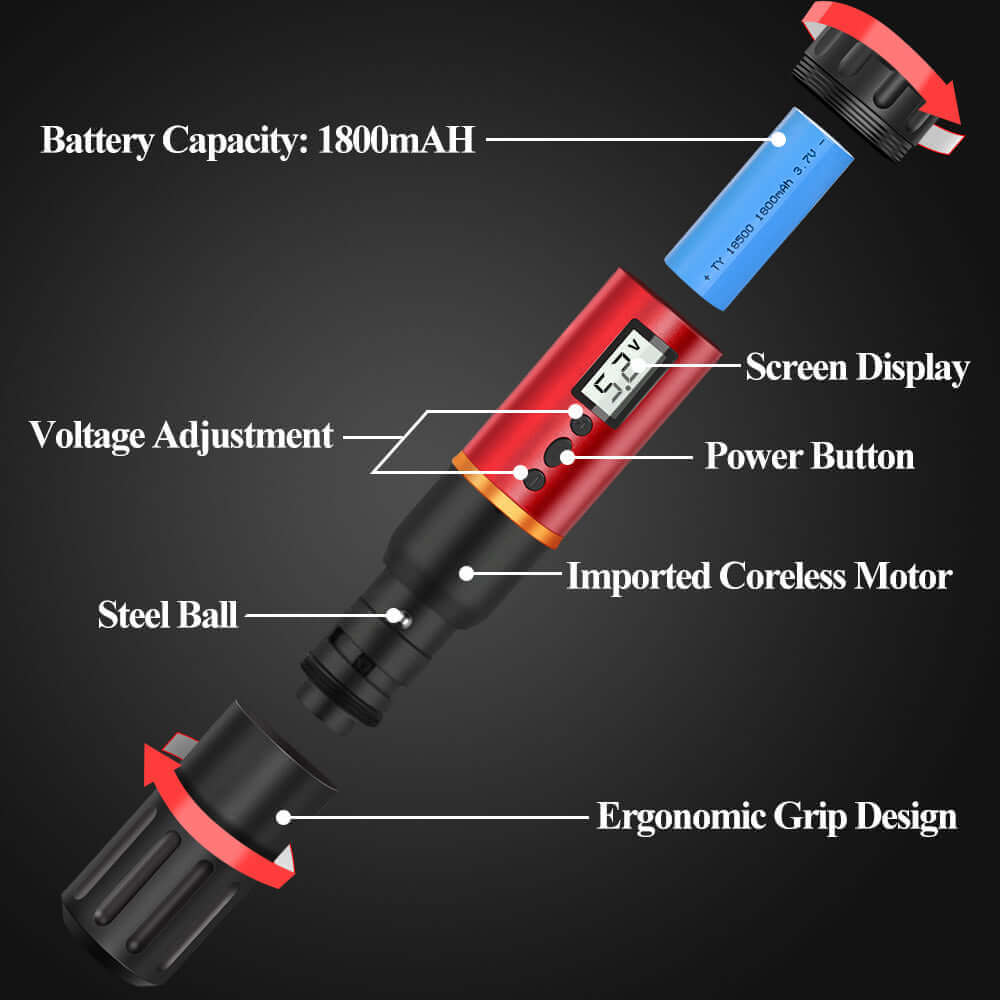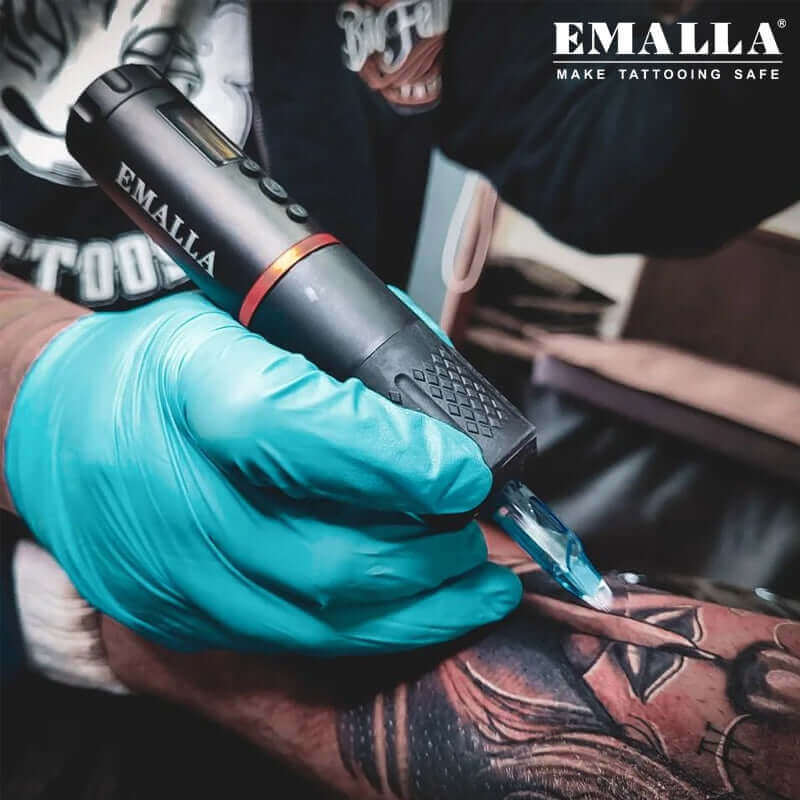 EMALLA EAGE Wireless Tattoo Pen Machine
HIGH QUALITY - Made of aircraft aluminum and powered by high-quality coreless motor. Exquisite workmanship, high hardness and lightweight, unibody. Ensure a long service life. 
SPECIAL DESIGN - Long grip design makes it easier to adjust the grip even though it's bandaged. Direct drive system makes tattoo machine get stronger and better for liner and shader.
HUMANIZE EQUIPMENT - Equipped with a removable battery (2 included) so that while we are working, one battery is in the machine, and the other is ready in the charger.
SCREEN DISPLAY - Featuring a built-in menu via digital display. All features and settings can be adjusted directly on your machine for maximum control.
COMFORTABLE USING - Emulating the grip and feel of an actual pen, this machine allows for more comfortable and precise tattooing procedures than traditional machines.
MACHINE STEADY - This machine features a powerful custom motor and an advanced gear system that guarantees reliable, quiet operation without any vibration.
SAFETY COMPATIBLE - The pen machine is compatible with all cartridge needles types, we recommend using Emalla Eliot Cartridges with safety membrane.
Weight: 190g
Stroke: 3.5mm
Battery Capacity: 1800mAh
Motor Type: Coreless Motor
Motor Speed: 10500rpm/min
Charging Time: 2h (100%, 2Amp 5Volt Adaptor)
Working Time: Up to 8h (Full Charge)
Working Voltage: 5-10V
Size: 32mm×131mm
Color: Black and Red
Package Includes:
1×EAGE Wireless Tattoo Pen Machine
2×1800mA rechargeable batteries
2×disposable silicone grips
2×charger
1×USB cable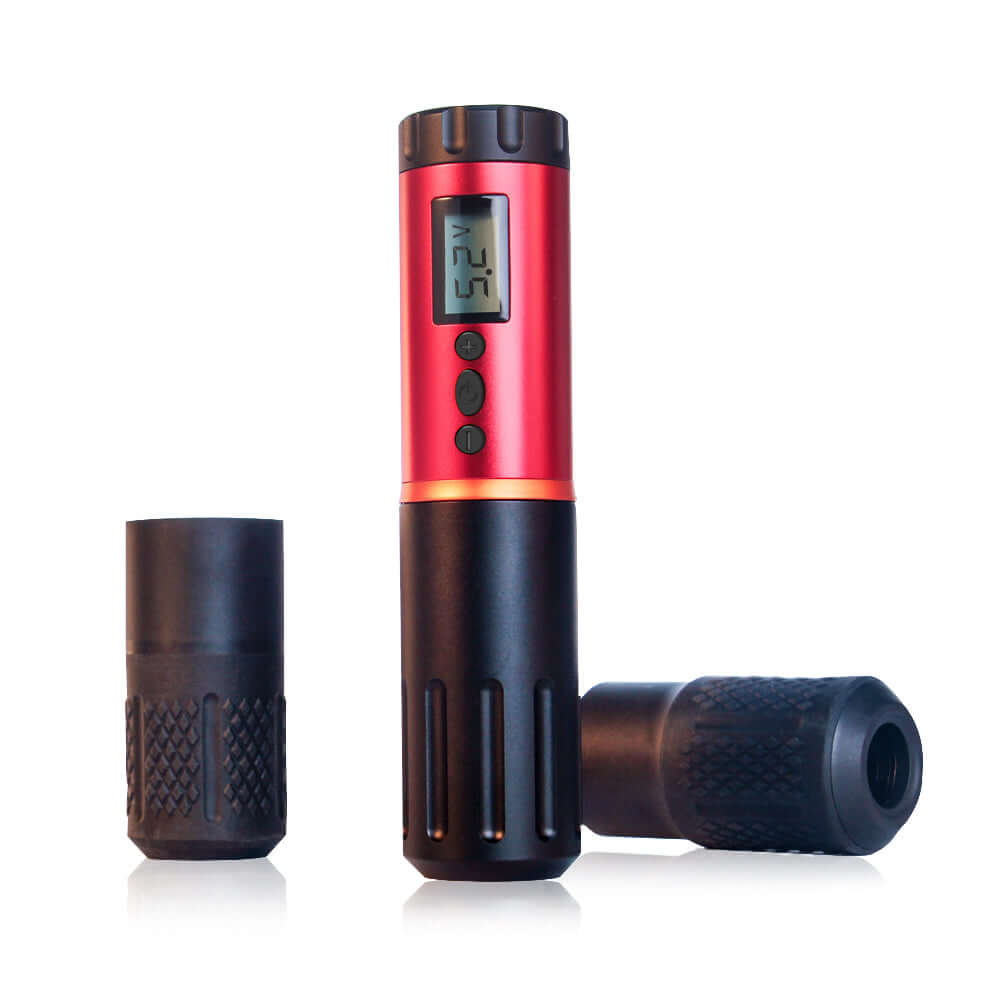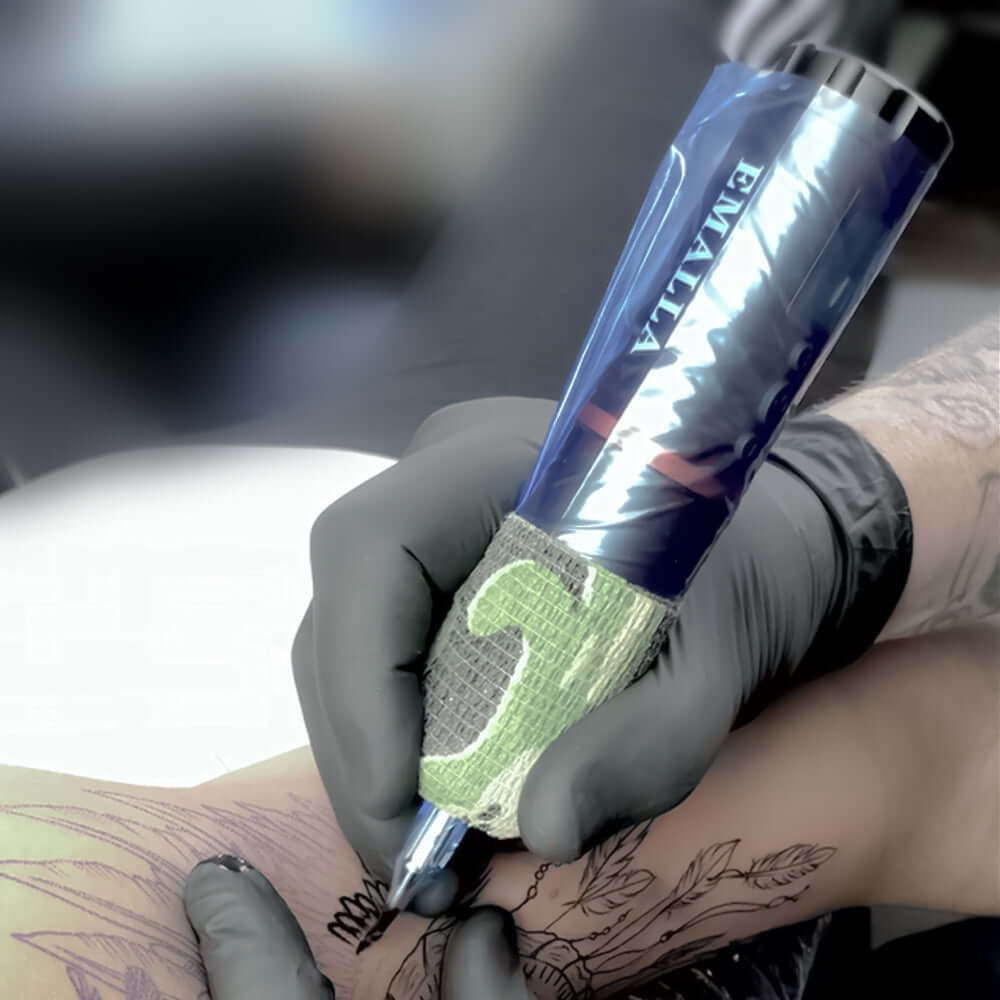 EAGE WIRELESS PEN
EAGE wireless pen machine is the first tattoo pen unlimited by EMALLA tattoo brand, which has been deeply loved by professional artists once launched.
tattoo anywhere
EMALLA EAGE Wireless Tattoo Pen Machine isolates the use of clip cord to provide freedom on tattooing anytime and anywhere you want.