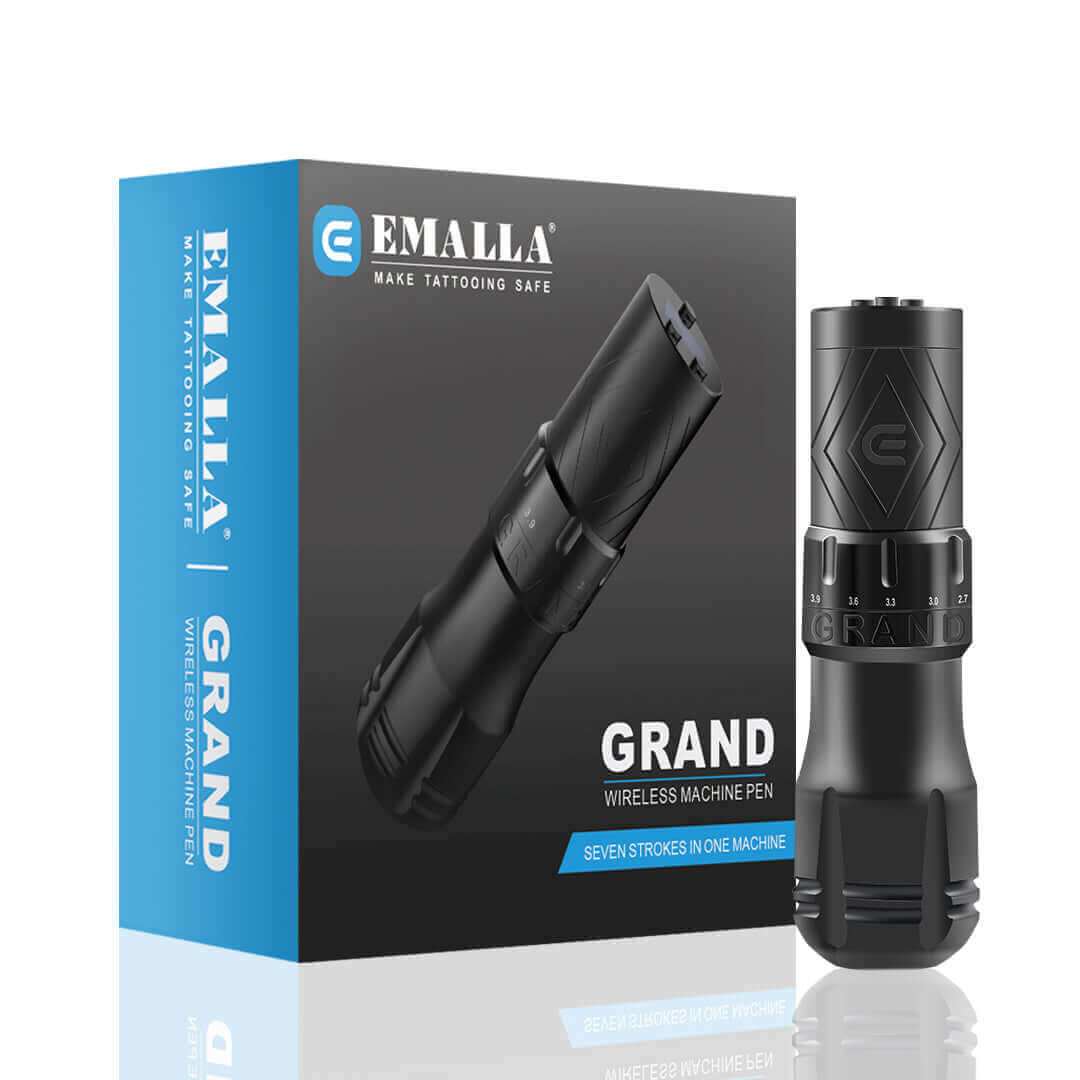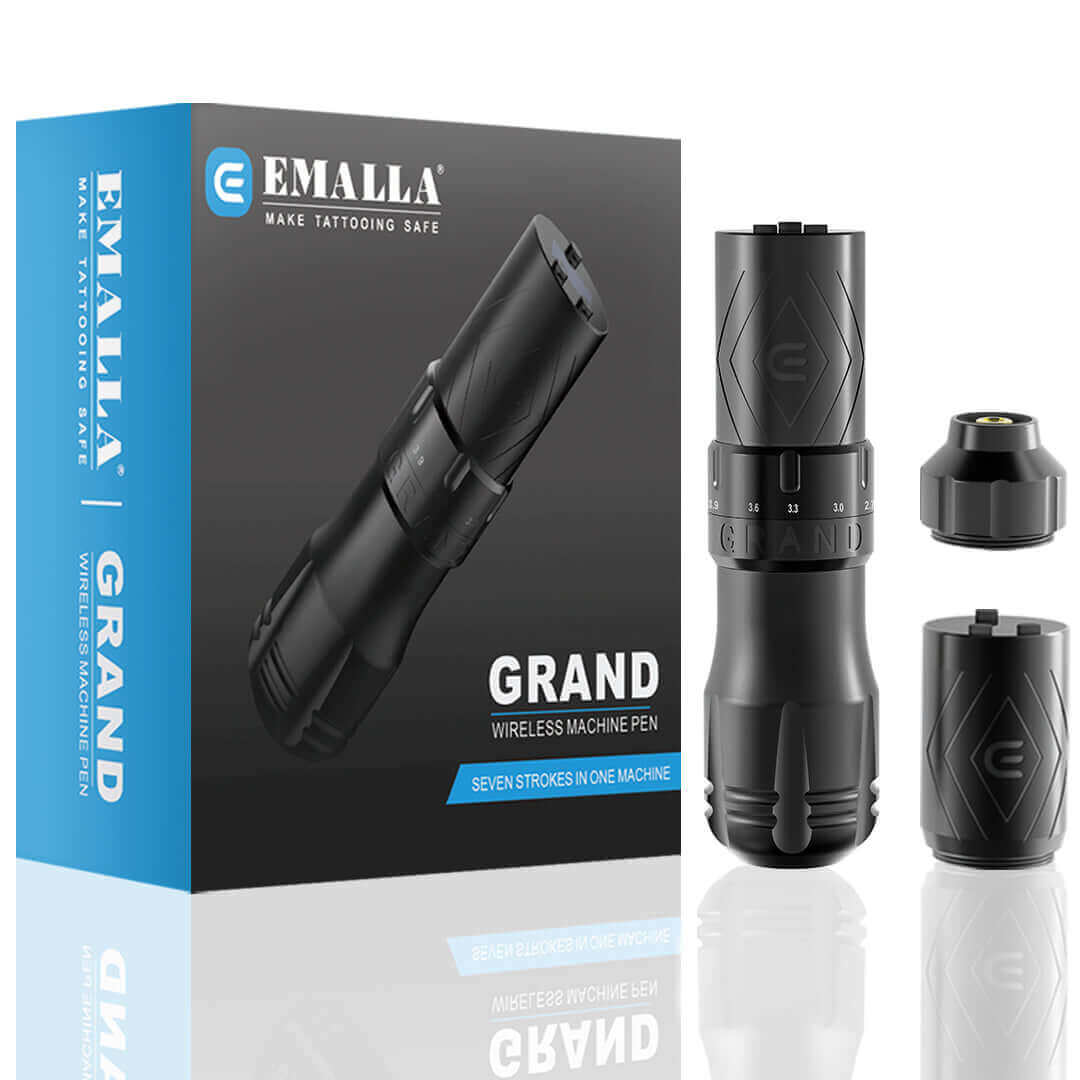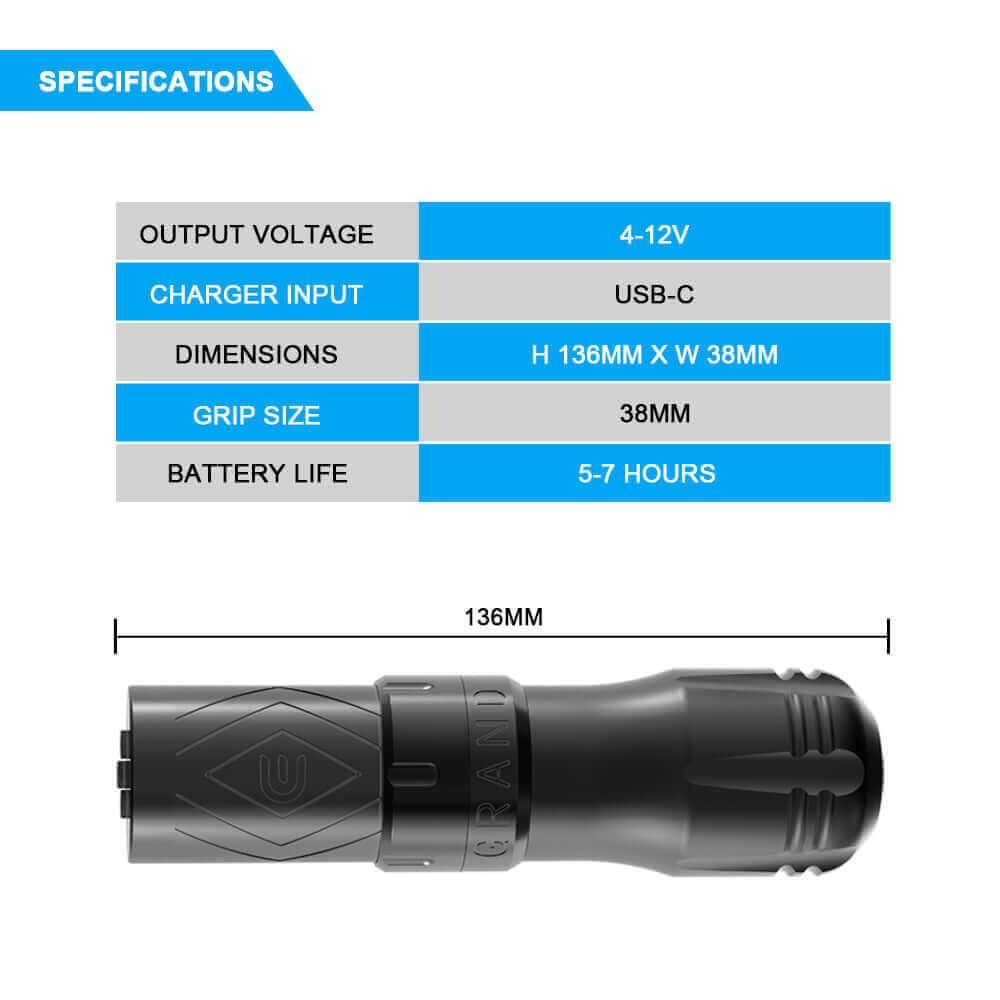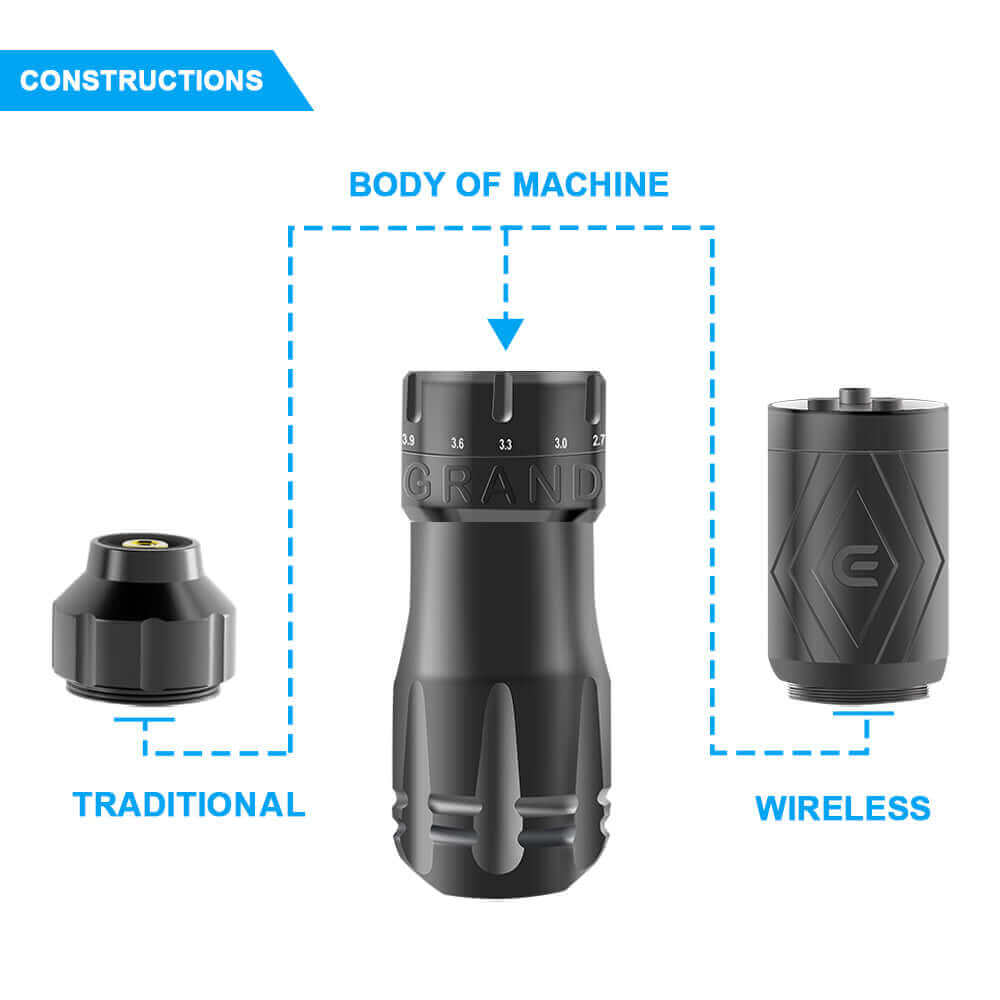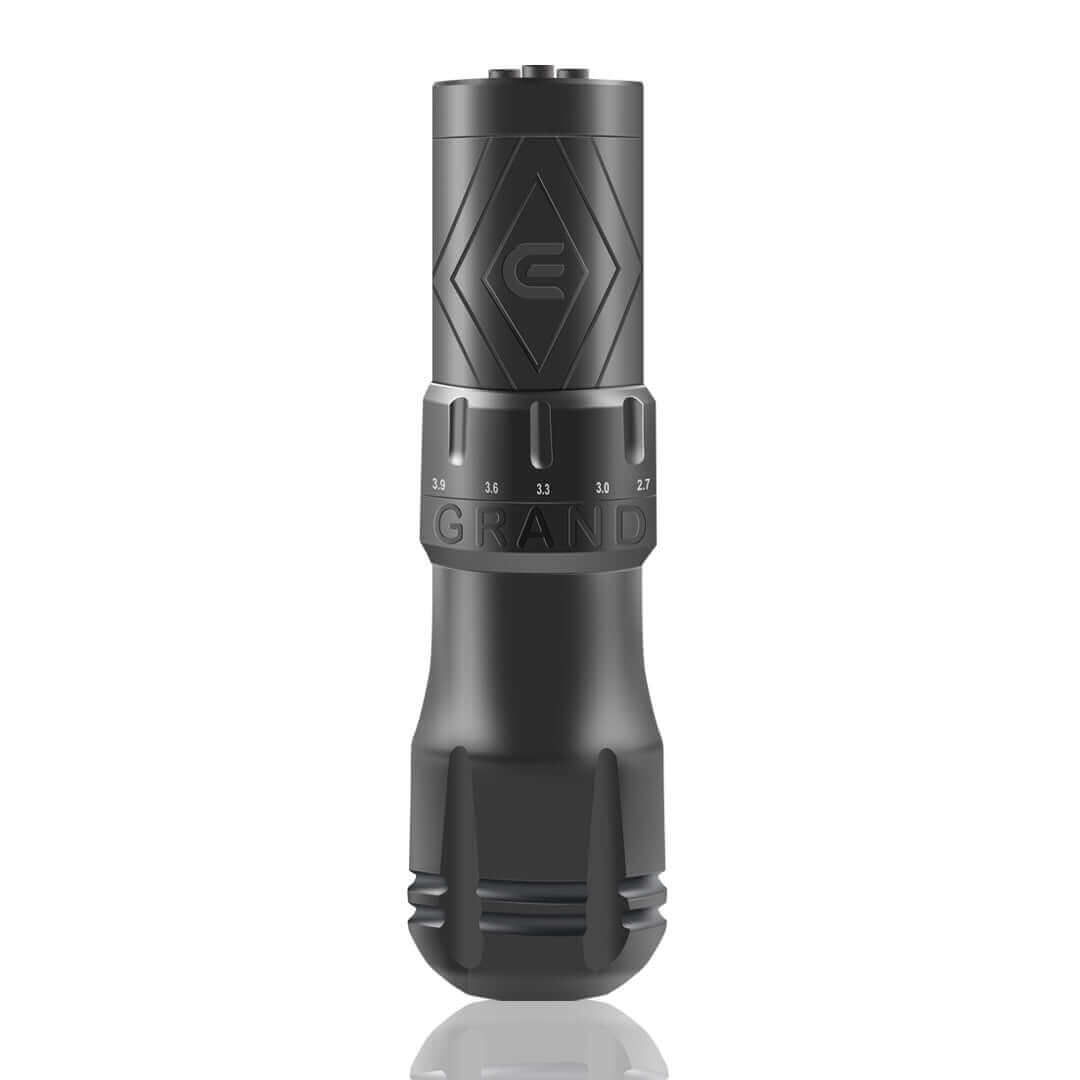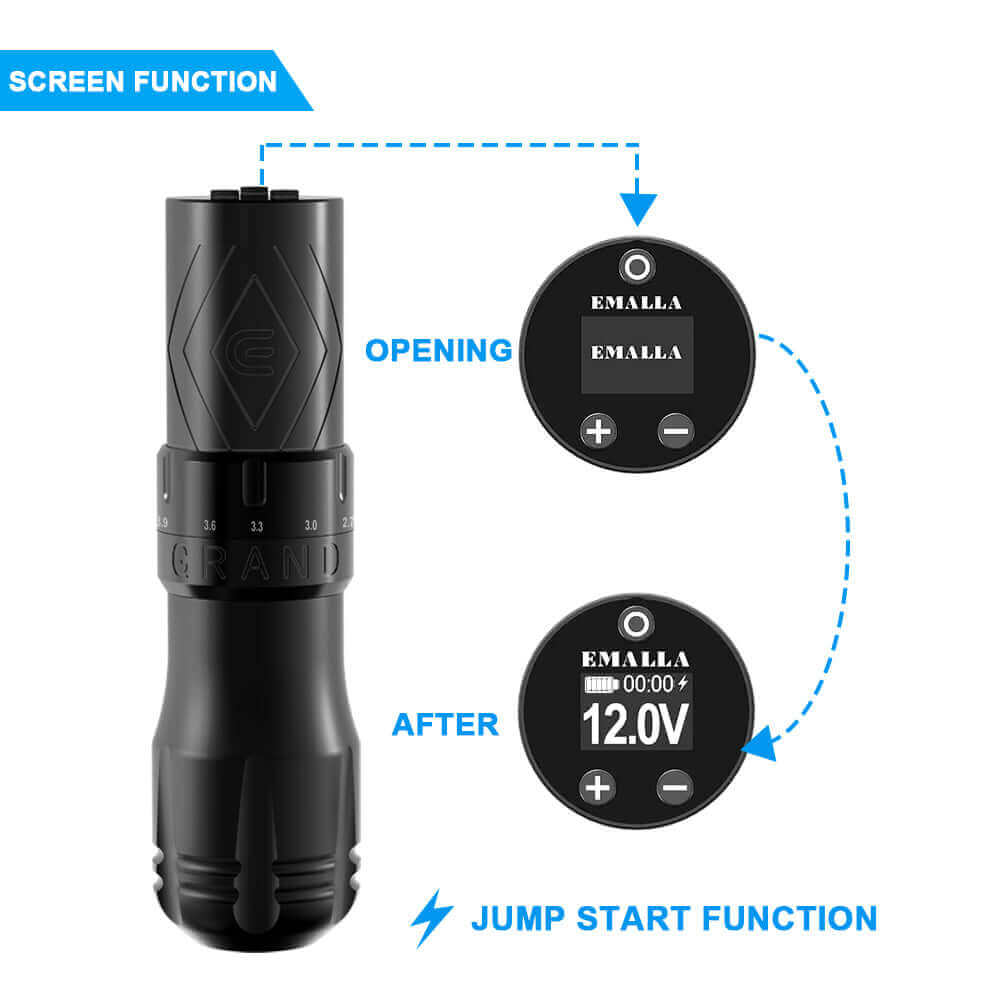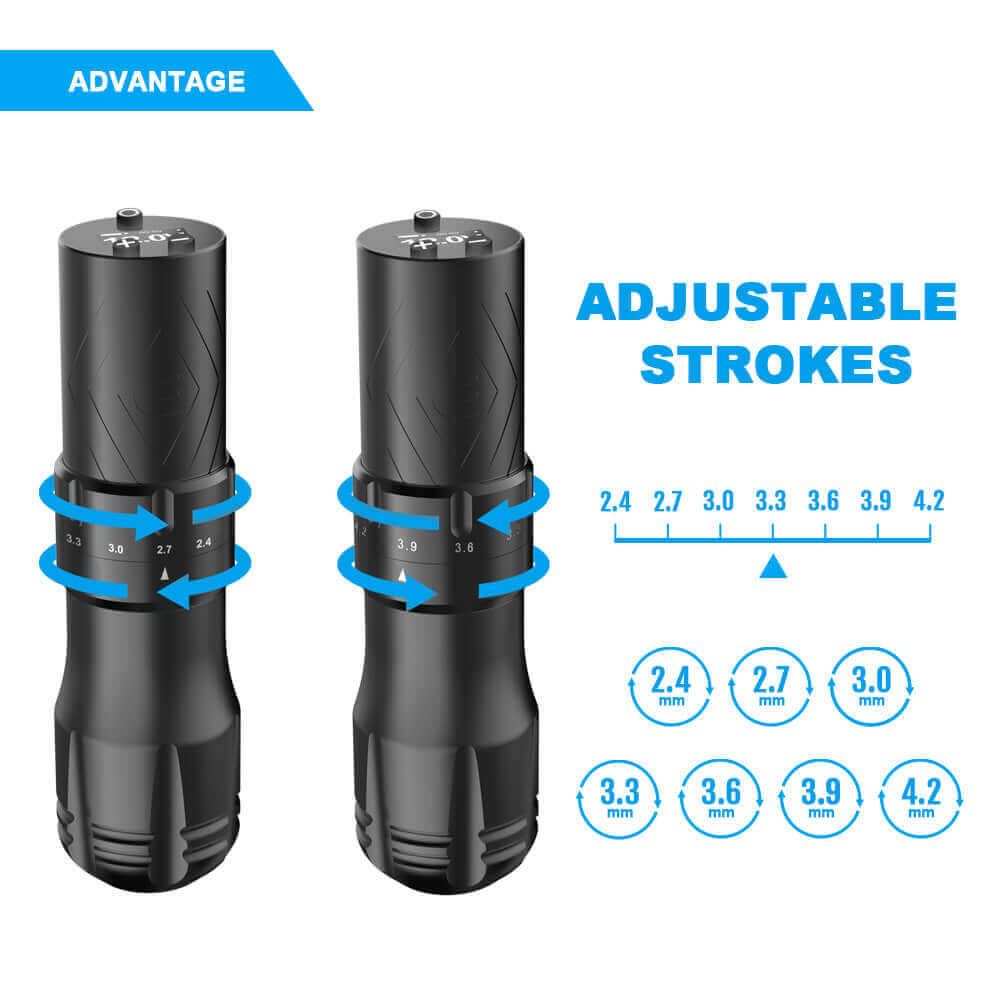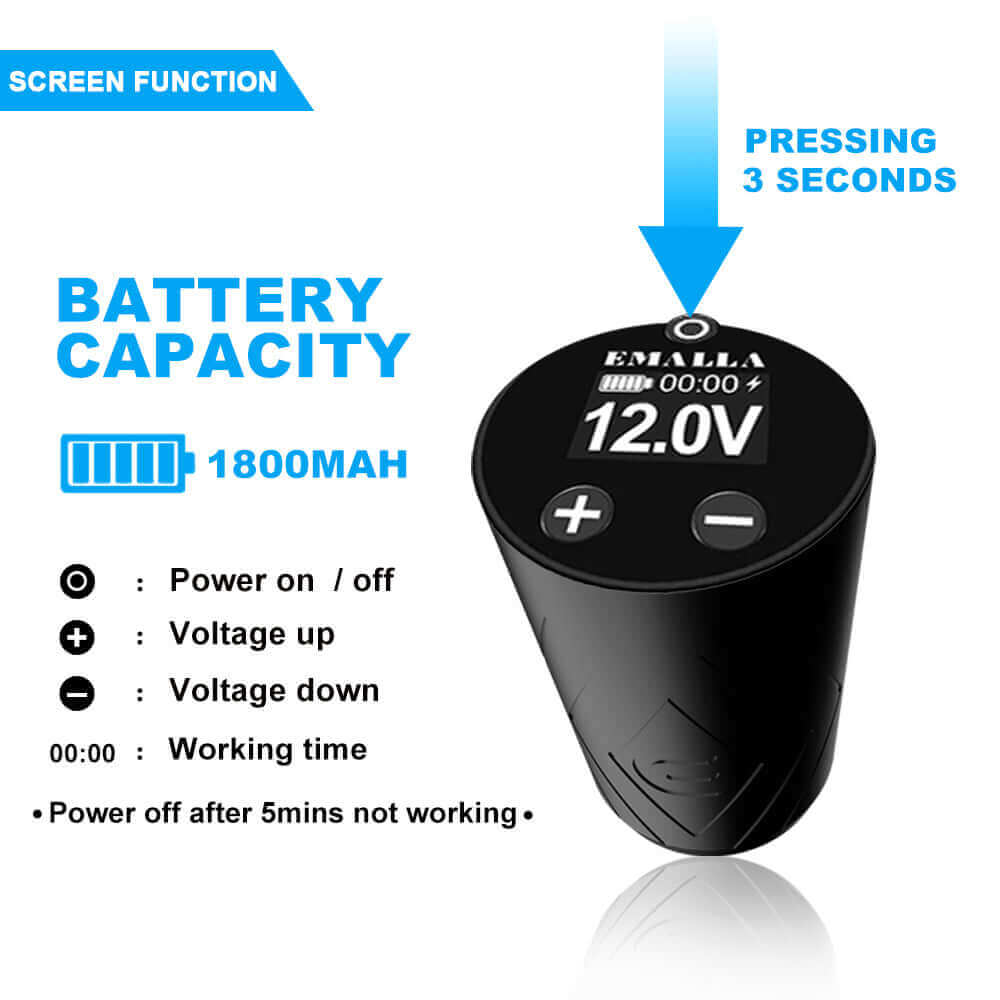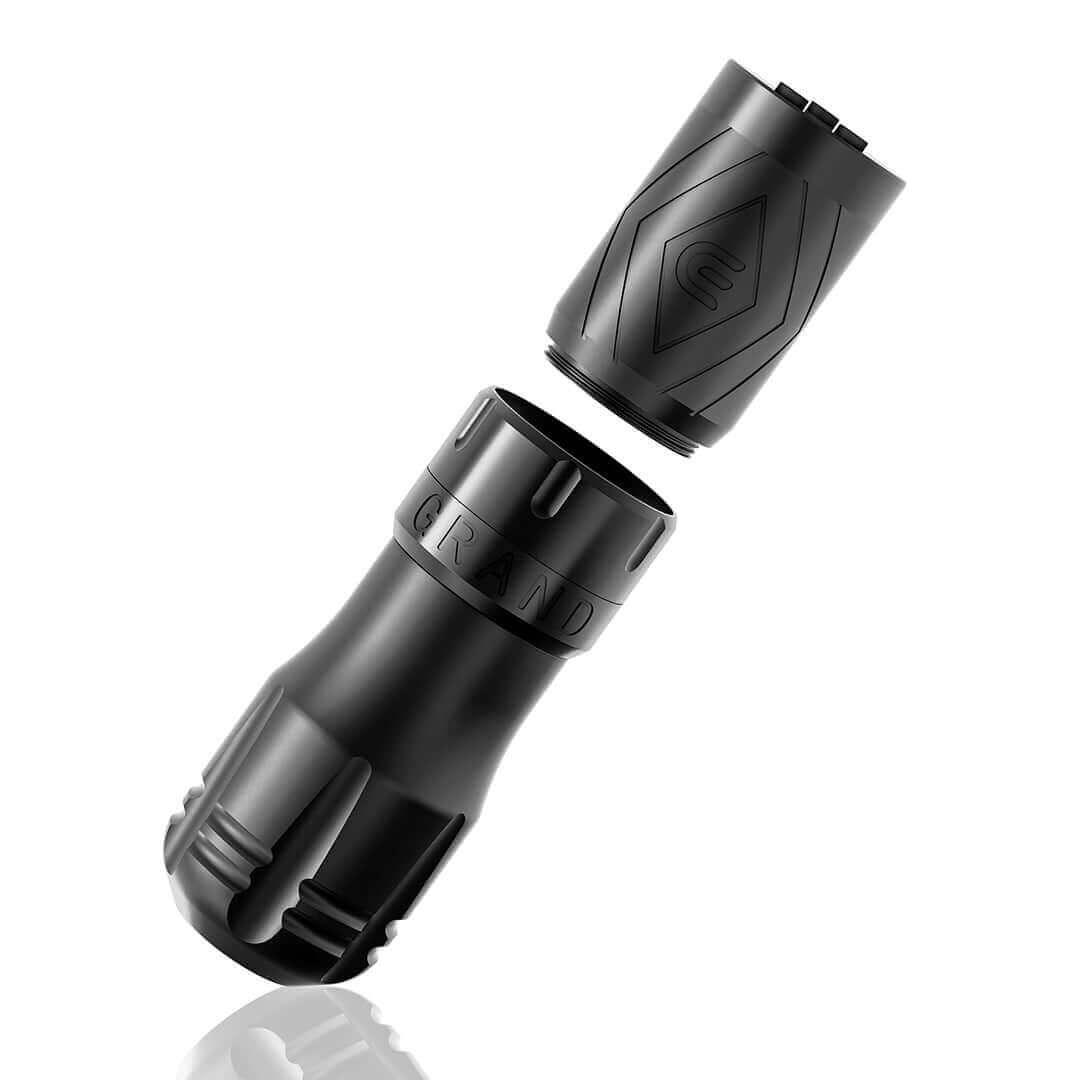 EMALLA GRAND Wireless Tattoo Pen Machine
HIGH QUALITY

 

- Made of Space Aluminum material and powered by high-quality coreless motor. EMALLA GRAND tattoo wireless pen machine is set up with a jump start function and work timing function.
ADJUSTABLE STROKE

 

- To meet the needs of different tattoo styles, we have a total of 7 strokes:2.4mm, 2.7mm, 3.0mm, 3.3mm, 3.6mm, 3.9mm, and 4.2mm. It is so easy to find your favorite stroke.
MODULAR CHOICE

 

- There are 2 modules: Wireless and Traditional Version. Artists can switch to Power Pack or RCA Plug to choose the module that is more convenient for them. When the battery is running out, they can change to the traditional version.
MACHINE STEADY

 

- More power without any of the complicated stuff. Just a pen-style device with all the features you need. Powerful custom motor and advanced gear system guarantee reliable, quiet operation without any vibration.
LONG STANDBY

 

- The lithium battery can last up to 7 hours on a single charge of 1.5 hours with USB-C port fast charging (depends on many factors such as temperature, usage frequency, voltage, cartridge needle configuration, etc.)
SAFETY COMPATIBLE

 

- The rotary wireless tattoo machine pen does not heat up for a long time of use, low noise. Needle slot with 6 gears fits all parts of standard tattoo cartridge needles on the market. Suitable for both professional and beginner tattoo artists.
Weight: 236g
Stroke: 2.4MM|2.7MM|3.0MM|3.3MM|3.6MM|3.9MM|4.2MM (ADJUSTABLE)
Battery Type: Lithium battery
Battery Capacity: 1800mAh
Charger Input: USB-C
Charging time: 1.5h (100%, 2Amp 5Volt Adaptor)
Working time: Up to 7h (Full Charge)
Output  Voltage: 4-12V
Jump Start Voltage: 9V, 0.2 Seconds
Increment/Decrement Voltage Interval: 0.1V
Size: 38mm×136mm
Package 1 Includes:
1×pen machine
1×1800mA battery pack
1×charger
1×USB cable
Package 2 Includes:
1×pen machine
2×1800mA battery pack
1×charger
1×USB cable
Package 3 Includes:
1×1800mA battery pack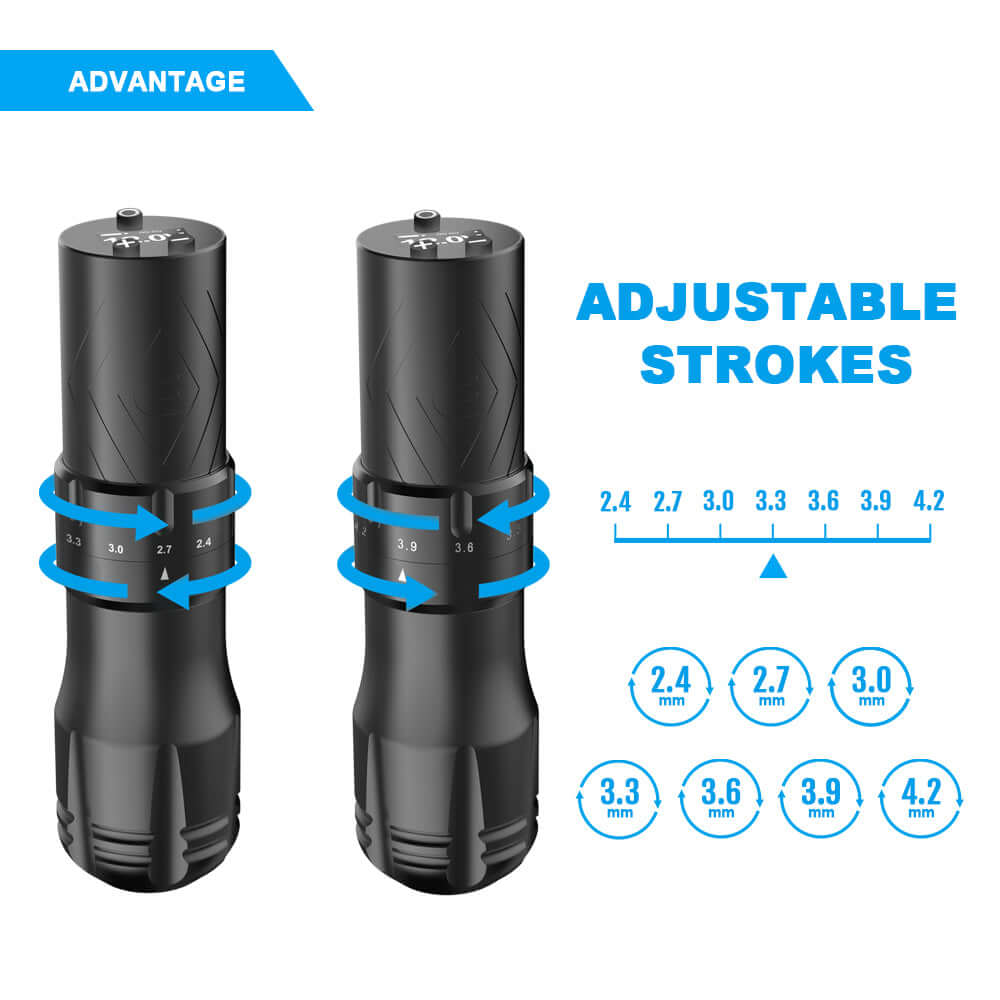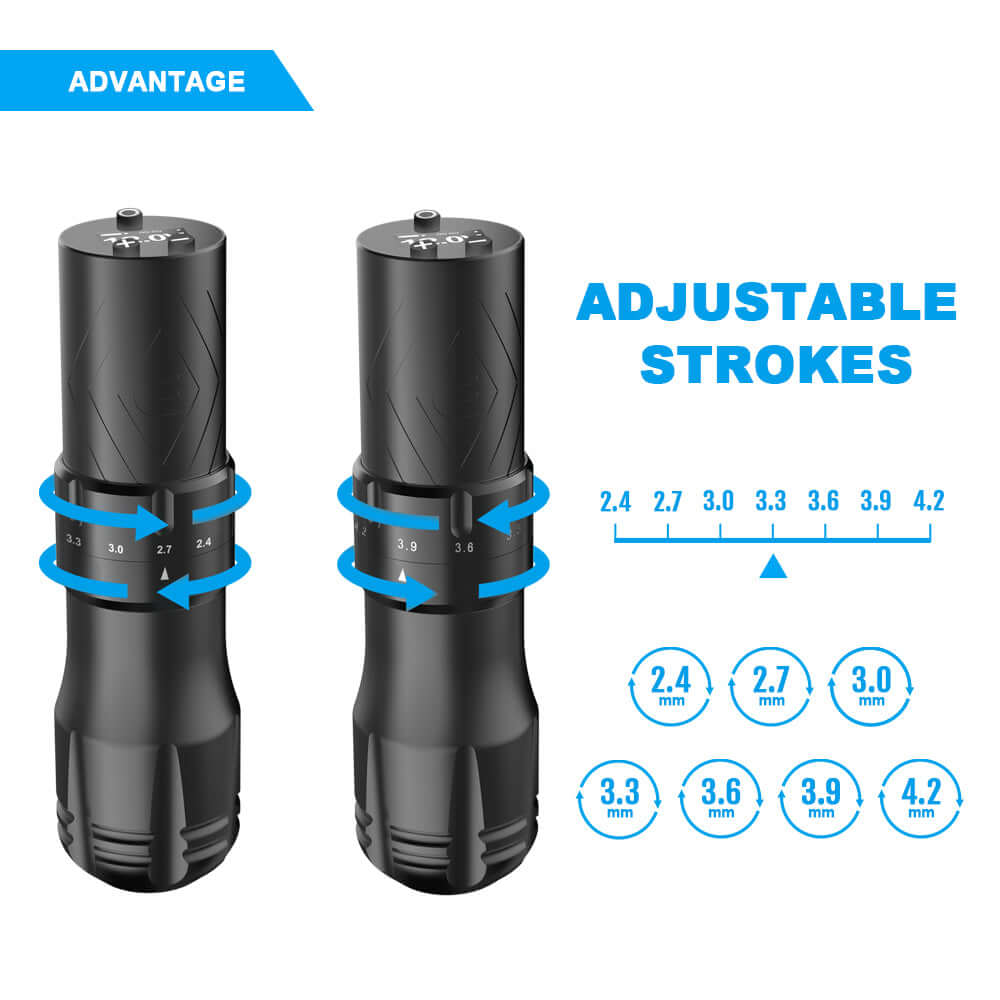 Which stroke suits you better?
adjustable strokes
In order to adjust the stroke, we divided the central ring district into two parts: the upper ring and the lower ring. When we increase the stroke, the upper ring twists to the right and the lowerring twists to the left. On the contrary, the stroke decreases. It is easy to find and choose the stroke you prefer.
Meet the needs of most artists
7 strokes to choose
2.4mm|2.7mm|3.0mm
Suitable for gentle shading, careful tattoo working on sensitive body parts.
3.3mm|3.6mm
Provide the perfect bal ance between lining and shading and is the all-rounder.
3.9mm|4.2mm
Great balance between lining and color packing.